Waircut is a free auditing software to network auditing application developed for the Microsoft Windows operating system.
This portable network auditing software is an open-source application available to download and use for Free of charge.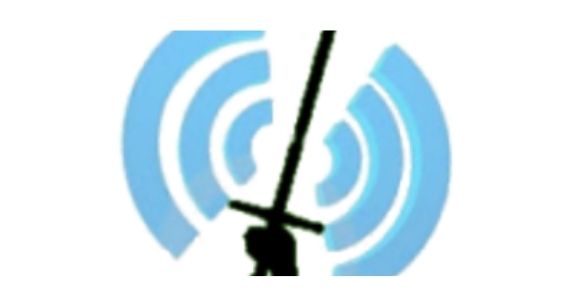 Below is a detailed guide about the latest version (2023) of Waircut (Wireless Air Cut) WPS wireless portable network auditing application.
What is Waircut Network Auditing Software?
Security has become one of the important aspects nowadays because there are various kinds of security breaches are reported almost every day.
Waircut is a software application that helps you to check the security status of the WPS wireless networks.
So that, you can find the gaps that could lead to potential security breaches in your wireless networks.
If you are using a WI-FI router, you might have noticed that there is a small button in the router called "WPS Reset."
So with the help of the Waircut network auditing software, you can check whether your router's WPS pin is a generic and known one.
In that way, you can get an understanding of the security status of the router to know whether it is vulnerable to a brute-force attack or whether it is at the risk of a Pixie-Dust attack.
Therefore, the Waircut software application is a great way to protect your wireless networks like WI-FI.
When you have this security audition application, you do not have to hire someone to check the security of your wireless networks.
Because, you can do it by yourself with the help of this awesome app.
Moreover, Waircut is a lightweight software application that is compatible with all the later versions of the MS Windows operating system like Windows 10, 8, and 7.
So that, you do not have to think about the free space available in your hard disk to install this app as it consumes only a few megabytes of your hard disk.
Software Package Information
| | |
| --- | --- |
| Application Name | Waircut |
| File Size | 3 MB |
| Content Rating | 3+ |
| Supported Platforms | Microsoft Windows |
| Supported Version | Windows 10, 8, 7, Vista and XP |
| Category | Security Tool |
Download Waircut App
How to Download and Install Waircut Application?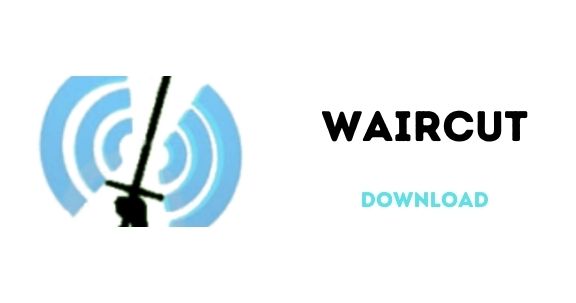 Waircut is a portable software application, and therefore you do not have to install this application.
Once you have downloaded the Zip file, you can extract it and run the waircut.exe file in order to open the app.
It is true that this app is portable software.
However, you have to install the JumpStart wireless network management software in order to use the Wireless Air Cut application.
So if you do not have it on your PC, make sure that you install it before you run the Waircut application.
In addition to that, you have to have Microsoft .NET Framework 4.0 installed on your PC as well.
How to Use Waircut Application?
Below video tutorial proves the step by step guides as to how yo can install it with other related apps an use it on your Windows 10 PC.
Technical Aspects of Waircut Network Auditing Software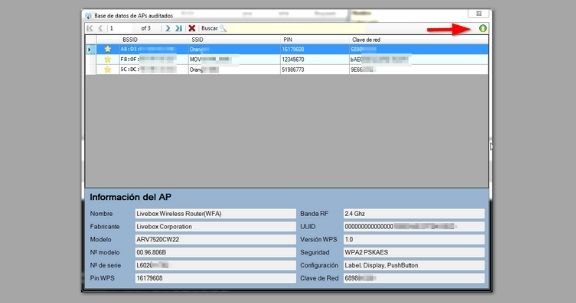 When we get a new router, we do not go and test its security levels; instead, we immediately connect it and browse the internet.
So this is the usual scenario in most cases.
However, it is always important to check the device's security using an application like Wairless to make sure that everything is right.
Otherwise, it is like buying a new house and stay there without checking the door, locks, alarms, and so on.
As we mentioned earlier, Waircut is a wireless WI-FI Protected Setup (WPS), and it has the ability to scan wireless networks if you have enabled the WPS protocol.
In simple words, this application scans whether the Wi-Fi Protected Setup protocol is enabled on your router.
Further, this software is a portable app, and therefore you can use it once you have the .exe file of the app.
So it is wise to have the Waircut application install and make it ready to avoid and security breaches.
One of the downsides of this application is it is not straightforward to use.
In other words, you will have to install Jumpstart first to use this wireless security auditing app.
In addition to that, if you are using the Windows 10 operating system, you might have to disable the User Account Control as well to use the Waircut software.
However, it does not happen all the time, and it depends on the system settings.
There are ways to avoid this happening by accessing and changing certain registries.
But that requires corresponding technical knowledge, and it is not advisable to do that unless you know what exactly to do.
Waircut Features
Waircut is one of the most used security software to monitor the security levels of wireless networks.
Many home-level users, as well as enterprise-level users, also use this application.
It helps you optimize your router's security and make sure that it will not get attacked by any vulnerabilities.
So the Waircut App is a free solution to protect your network from anyone who is trying to access your network.
Even though the Installation is not that straightforward, the application is easy to operate.
Because it has a user-friendly interface and all the software functions are clearly defined in the options panel.
Moreover, Waircut has all the essential features that should be available in network auditing software.
This application has the ability to scan the security of your Wireless Network as well as can throw certain attacks to the system in order to check the reaction of your system.
As a result, Waircut identifies the loopholes and enables different protocols in order to protect the system.
In an ideal situation, your WPS pin should not be a generic or known one.
Further, this application has a database of WPS pins, and it will suggest the required changes accordingly.
Waircut is a multi-language app, and it supports up to eight languages, including English, French, Spanish, Russian, and so on.
Please contact us for any concern you have regarding this website
Frequently Asked Questions
Is Waircut free?
Yes. The Waircut is totally free to download and use
Is Waircut safe?
Yes. It is a well established software over many years
What are Waircut advanced features?
Waircut is an all in one Wireless Network management software with many unique features
What is Waircut WPS Pin database?
Waircut has an WPS pin-generation algorithm that helps to protect the Wireless network from possible attacks
Is waircut suitable for beginners?
If you are an beginner, it is always recommended to operate this software with care because it has certain advanced features
What are the Alternatives for Waircut?
Software like Belarc Advisor, Network Inventory Advisor, Pandora FMS has similar features to Waircut
How to Update Waircut Application?
You can visit this website for latest updates
How to Upgrade and edit generic pins?
You can use the generic pin-generator algorithm to do that
What are the WPS generation algorithms used in Wireless Air Cut?
it uses Arcadyan LiveBox 2.1 / 2.2, FTE, ZAO and so on
How to fix Waircut WPS Pin not found issue?
Please try to restart your computer and then launch the app. If the issue still exist, please update to the latest version
How to fix Waircut WPS locked issue?
You can try to scan the wireless network
How to fix Waircut unable to open database file problem?
Please restart your router and proceed with the scan again
Can install Waircut for Mac?
Not. Waircut can be installed only on Windows PC.
How to get Waircut for Android?
Wircut is a PC software application and it is not available for android. When the Waircut APK version is released in future, you can get it from here.